Cabinet Selection
The Cabinet Selection is a premium cigar, handcrafted by trule artisans
from the Cibao Valley, Dominican Republic.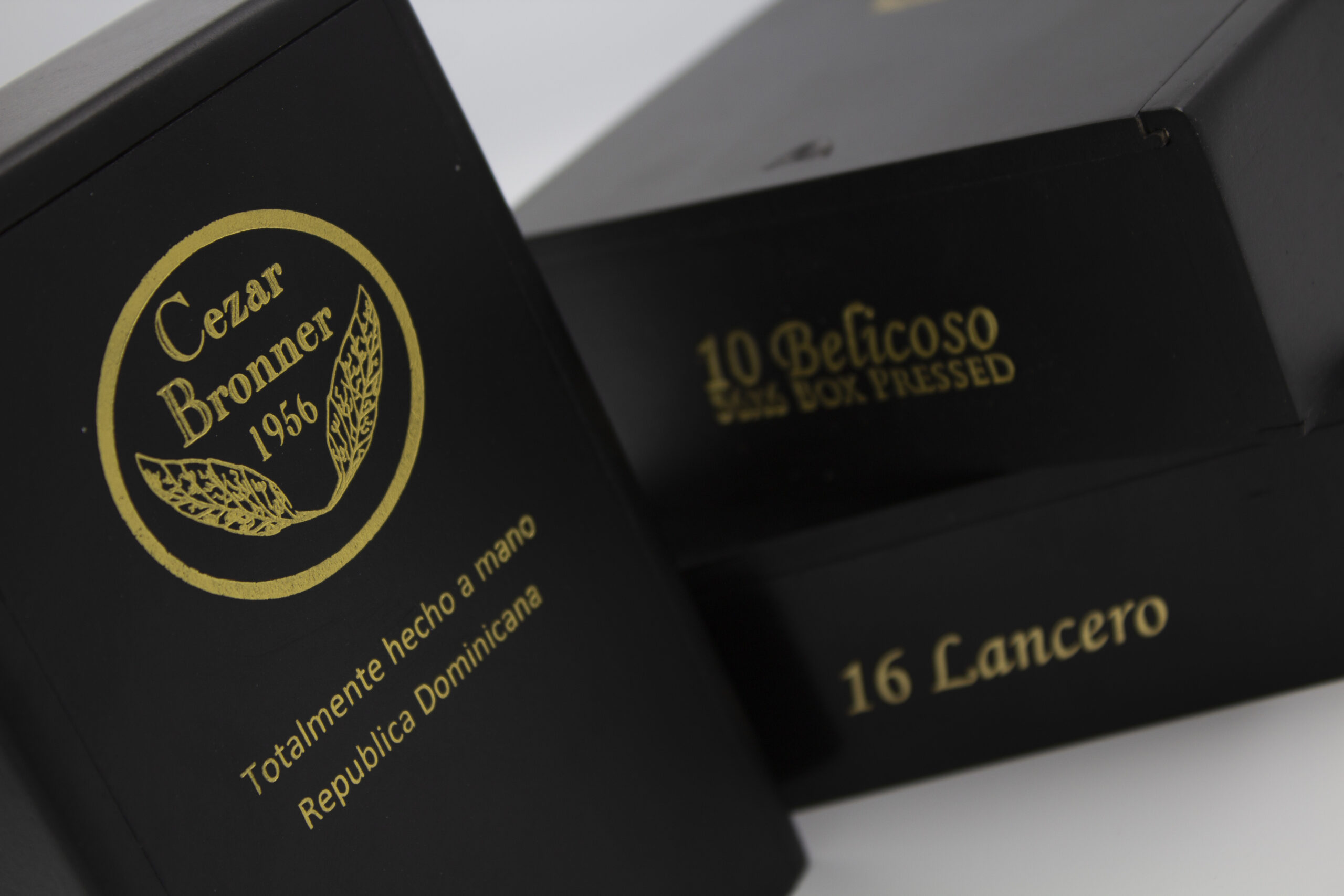 Dresses in a dark Mexican San Andres Wrapper and filled with well-aged (2-3 years) Dominican Tobaccos that give this cigar an aromatic smoke.
Wrapper: Mexico

Binder: Dominican Republic

Filler: Dominican Republic

Strength : Medium – Full
El Primero

New edition of the very first cigar made by Cezar Bronner 25 years ago. A pronounced note of cocoa at the beginning of the smoke, followed by rich aromas of nuts, and pepper hints throughout the smoke.
This blend brings the perfect balance between sweetness and acidity flavors that will definitely leave the smokers wanting more.
Est. Smoking time: 30 / 40 min.
Size: 38/42 x 4"
Strength: Medium - Full
Belicoso

An attractive, figurative pressed cigar which, like the younger brother Coronita, is commercialized after months of aging, which is very well balanced, allowing you to enjoy your smoke until the very end. A medium to full strength cigar, with notes of sweet cocoa in the first third, soon followed by a rich aroma of nuts.
Est. Smoking time: 60 min.
Size: 56 x 6"
Strength: Full
Lancero

The Lancero is a beautiful and delicious cigar, perfect for any occasion, which will never cease to amaze, thanks to the specially aged tobacco used in its construction, that shall deliver to your senses aromas of leather, wood, and touches of sweetness, combined with the right strength suitable for almost every smoker.
Est. Smoking time: 45min.
Size: 38" x 7"
Strength: Medium - Full
Coronita

A classic! Created to satisfy even the most demanding smokers, after months of developing this league, we decided to build it in a box pressed format to improve this particular blend and achieved a full flavor cigar, with a strong scent of leather, spices and a little kick of sweet cocoa. A cigar to fall in love with.
Smoking time: 50 min-60 min
Size: 46"x5"
Strength: Medium - Full